The Latium platform provides users the ability to send two types of transfers. External transfers are called Coin Cards. You can read more about them by visiting the Coin Cards FAQ article. Internal transfers can be sent to other users inside the platform. These transfers are instant and do not require any blockchain wait times. To send a transfer to another user in the Latium system please visit the Wallets page.
Once there, find the coin/token you wish to transfer and select the Transfer option.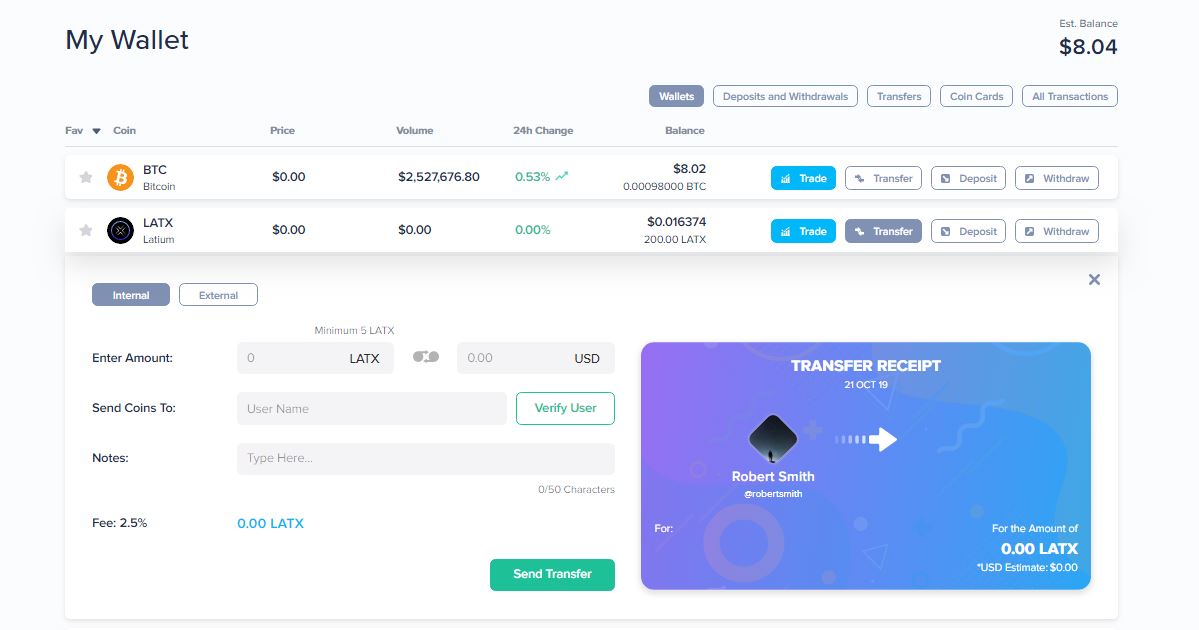 After you select the Transfer option, enter in the amount of the coin/token you wish to send, enter in the username of the user and click the Verify User option, and enter any notes about the transfer.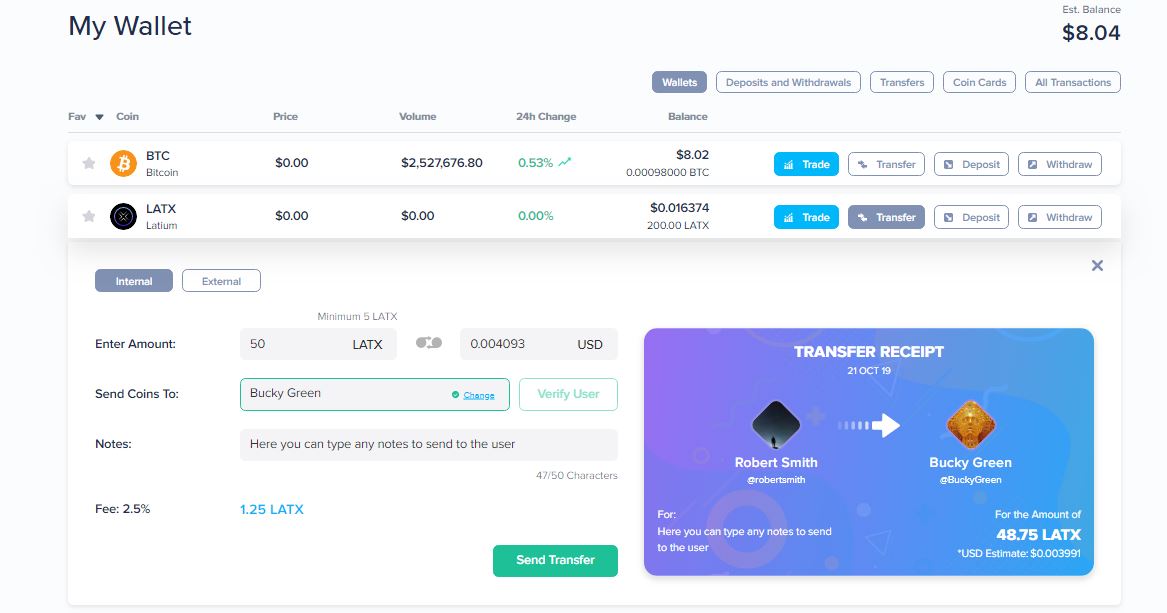 Once you click Send Transfer if will ask you to confirm the information. Check that all of the information is correct and confirm the transfer.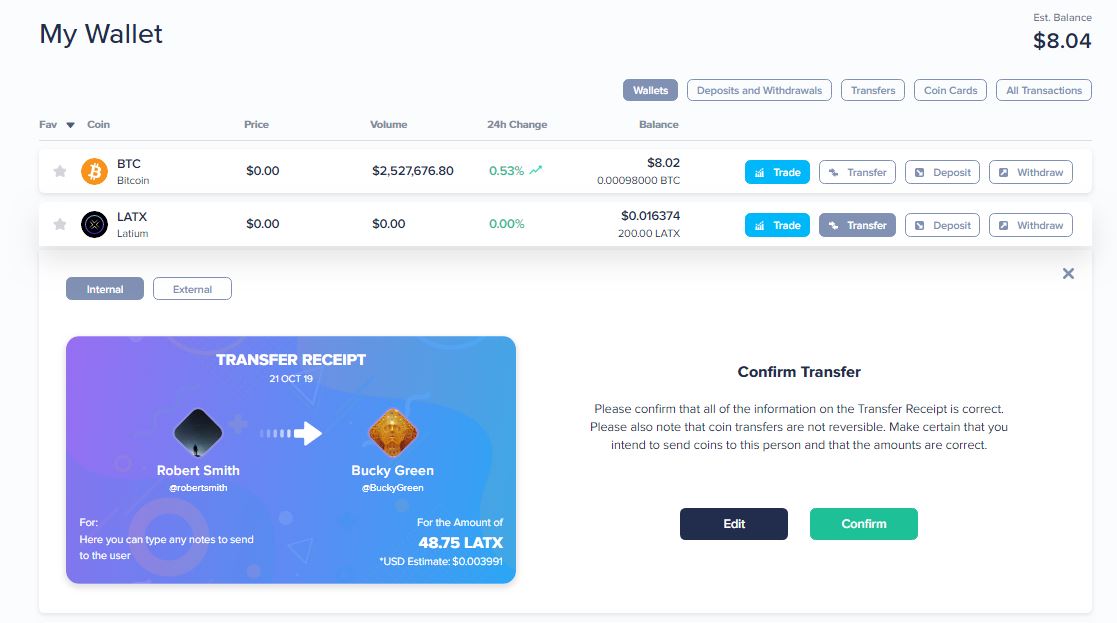 After the transfer is completed you will see a Success message. The transfer will be immediately sent to the other user.