To share your referral link you first need to navigate to the Referrals Page on the Latium platform.
You will then see your Referral link with a Copy button beside it. Clicking/tapping that button will copy your referral link to your clipboard.
You can then paste that link anywhere to share it with friends, family, or anyone else who may want to join the platform to complete projects.
You can also share your referral link by sending someone a Latium Coin Card.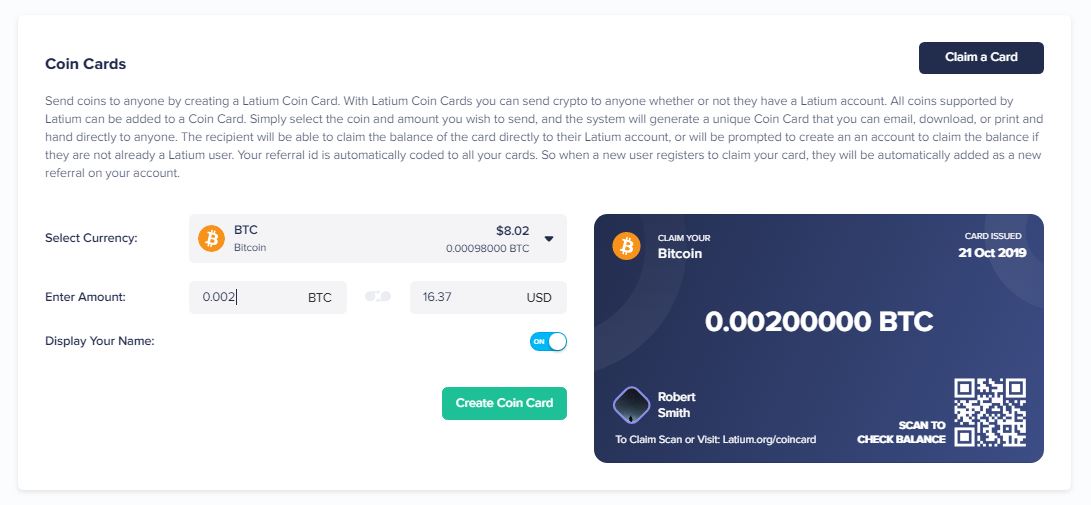 Anyone who receives a Latium Coin Card will need to create an account in the Latium platform to be able to claim the coins. Since your referral link is tied to every Coin Card you create, once the user creates an account then they are part of your Referral network
Your Referral link is 100% unique to your account. This is a great way to earn more income while also growing the Latium Platform.