Screenshot Proofs is a feature Employers can use to verify that a Freelancer has completed part of the project. You can turn on the ability to accept Screenshot Proofs in the Project Details section.
If you are requiring Screenshot Proofs you may need to provide an example of what type of screenshot you are looking for. You can do this as you create your project. You can always enter the settings to edit your project and require them in the future.
Screenshot Proofs will display in the Project Management area in the contract with the individual Freelancer.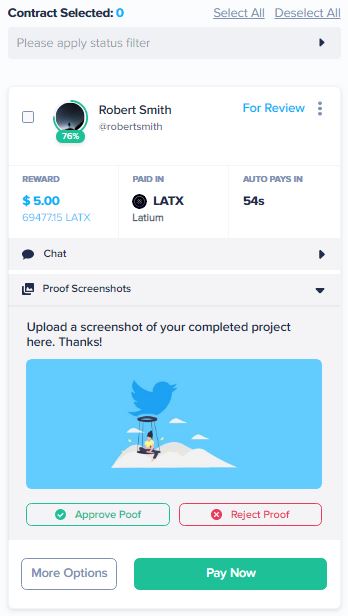 You can either accept or reject the screenshot. You can also chat with the Freelancer there and explain any issues you may have.