The Latium platform provided its users with a unique referral program which allows for multiple ways to earn.
Users are provided with a unique referral link on their Referrals page they can share. Any new users who sign up through this link will be added to your referrals. You will then earn commission on any action those users take in the platform.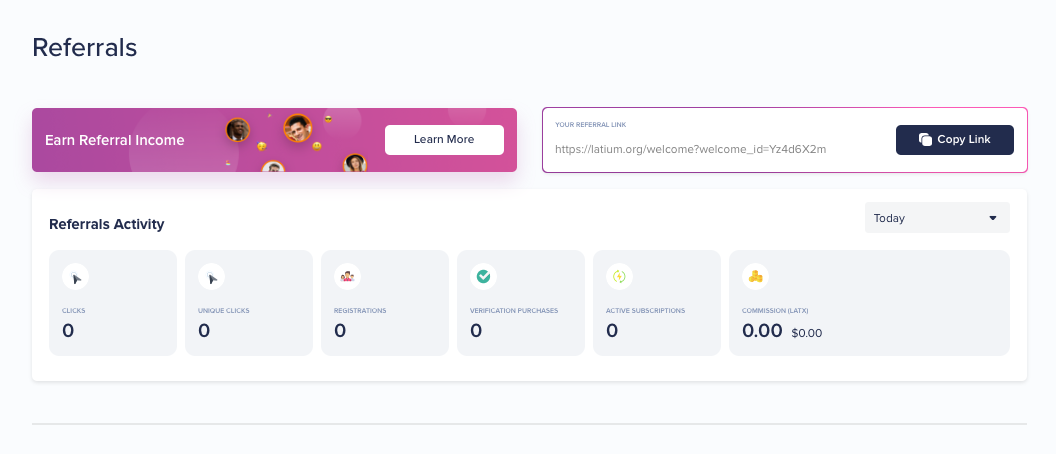 50% on Exchange Fees generated by your referrals making trades on the Latium Exchange
25% on any project fees
10% on any New Subscriptions
10% on any Subscription Renewals
10% on any Verifications
Every time one of your referrals places a trade on the Latium exchange, pays a contract, pays a fee, or earns a promotional bonus, you will earn a percentage of that!
The referral options are constantly evolving so that Latium can provide its users the most ways to earn!