You will earn 25% on all Project Fees generated by your referrals. These actions include every time your referral does the following:
Pays a Project Contract
Pays a Project Fee
Is Paid for Completing a Project
You also earn 50% on all Exchange Fees generated by your referrals, 10% on any New Subscriptions and Subscription Renewals made by your referrals, and 10% on Verification fees!
You can track all your Referral activity by visiting the Referrals page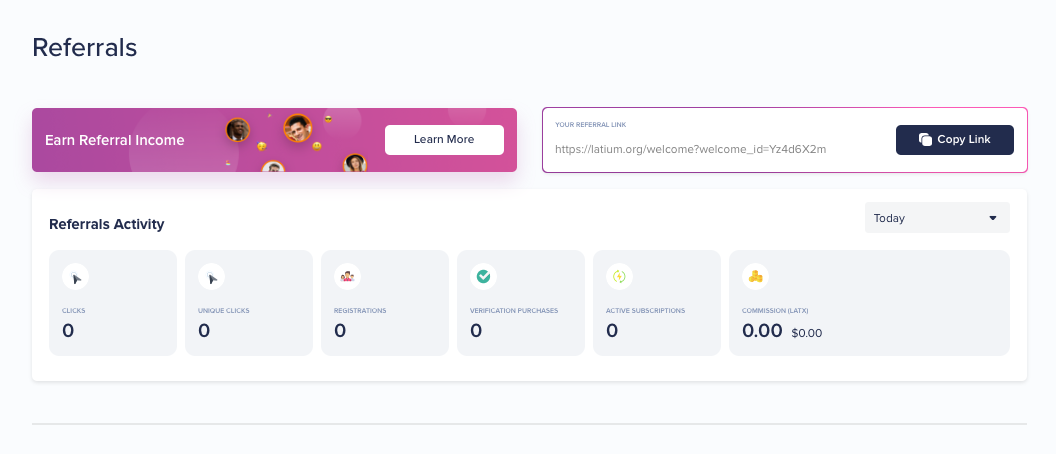 You can share your Referral link anywhere by simply clicking the "Copy Link" button next to your link. The more Referrals you bring to the Latium platform, the more you earn. Simple as that.