To chat with your Freelacner simply click the Message Icon at the top right of the screen next to your profile image
After you select that you will see a short list of your most recent messages.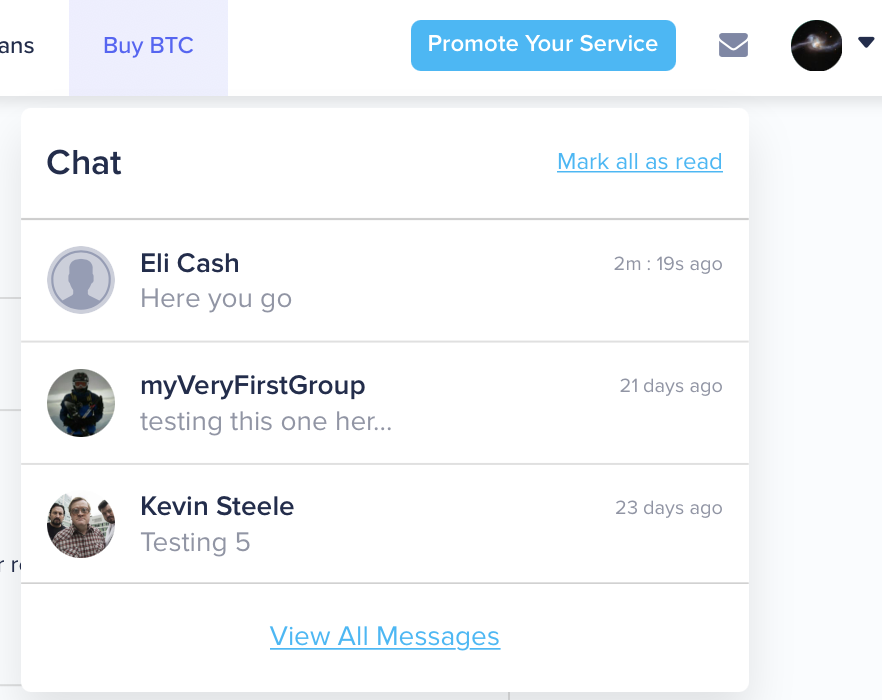 If you click on the "View All Messages" tab you will be taken to the chat page where all of your chats are housed.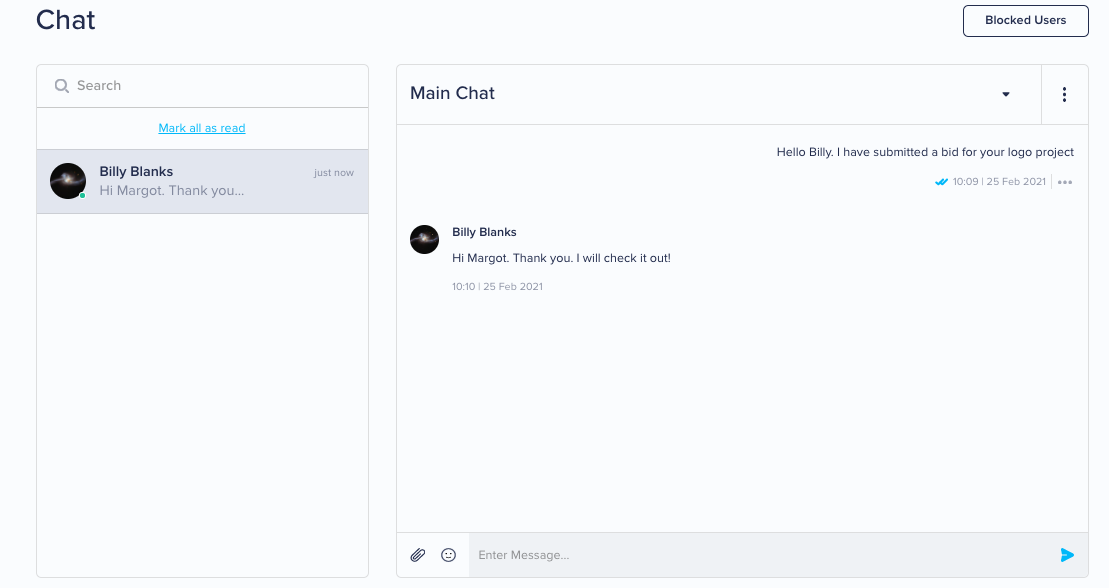 Every contact you make in the Latium system will have a "Main Chat" where you can casually discuss whatever you wish. Users will also have chats based on the projects they have under contract.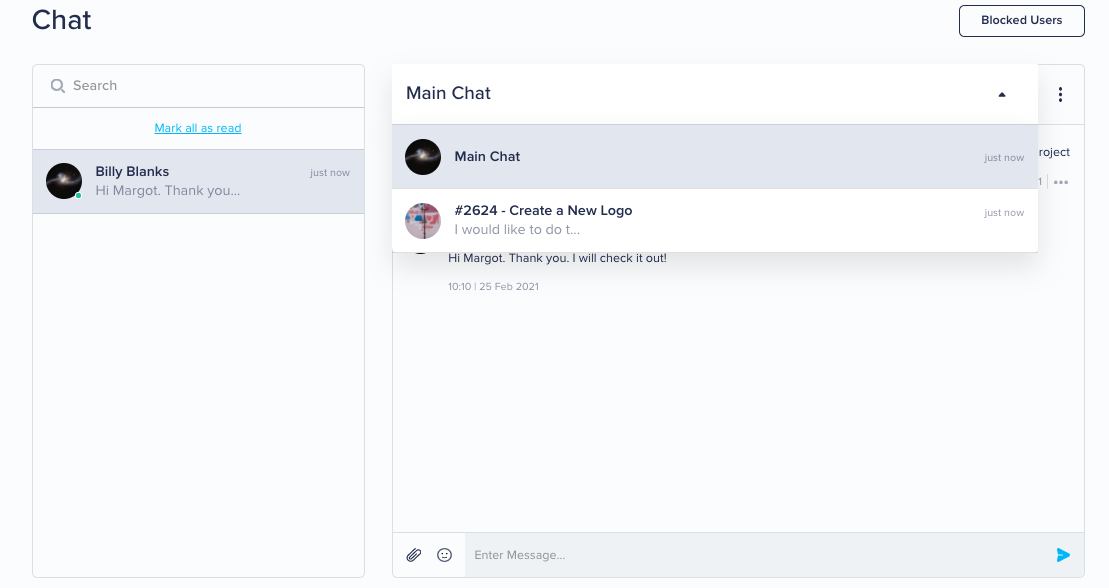 Inside the "Contract Based Chat" you can discuss specifics for the project, keep up with project statuses. Soon you will be able to perform project actions such as reviewing changes and submitting projects for review. In the meantime, if you need to visit the project page to complete something simply click the Blue Project Number at the top of the chat.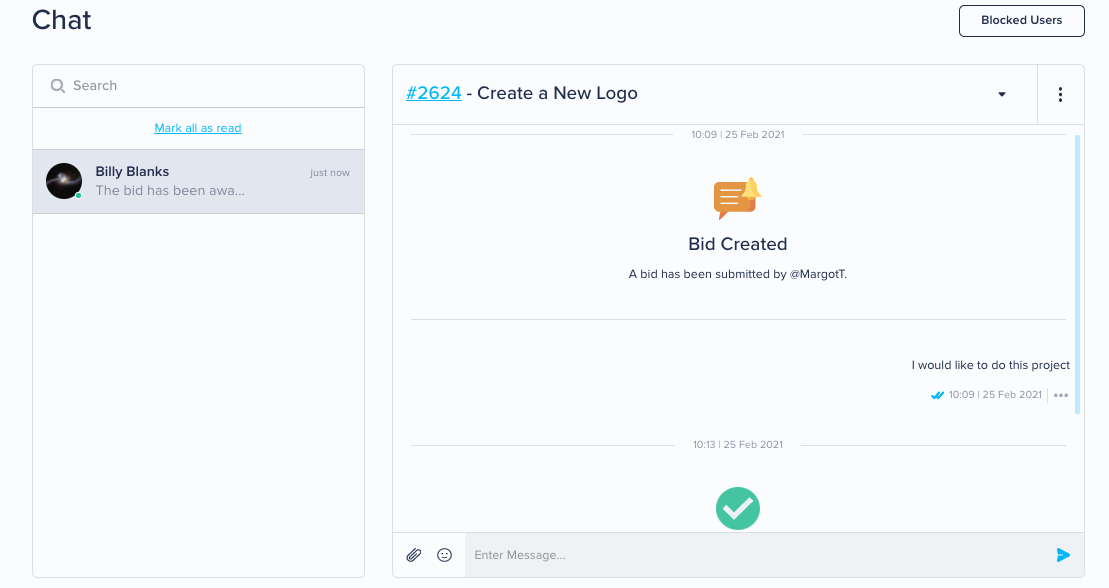 The Latium Chat System supports attachments of files, gifs, emojis and numerous other functions.