Two-Factor Authentication is a security measure available to users of the Latium platform which provides an extra level of security when logging in to their account. The main product Latium provides is Google Authenticator. Google Authenticator is a software-based authenticator that implements two-step verification services using the Time-based One-time Password Algorithm and HMAC-based One-time Password algorithm. If you activate Google Authenticator, you will be prompted to enter in a code, provided by Google. To set up Google Autheticator please visit the Security page and select Enable. You will then be prompted with the instructions to set up the Google Authenticator app. If you require any extra assistance please contact Latium Support.
To set up your Security preferences please visit the Latium Security page.
Other than Google Authenticator, Latium provides an Auto Logout option where users can select how long they would like before their authentication token will expire, thus requiring them to login to the platform again. You will see this option on the left of the Security page.
On the right you will see the Google Authenticator section. To begin just click "Enable".
After clicking "Enable" you will be shown a new screen with a Manual Code and a QR code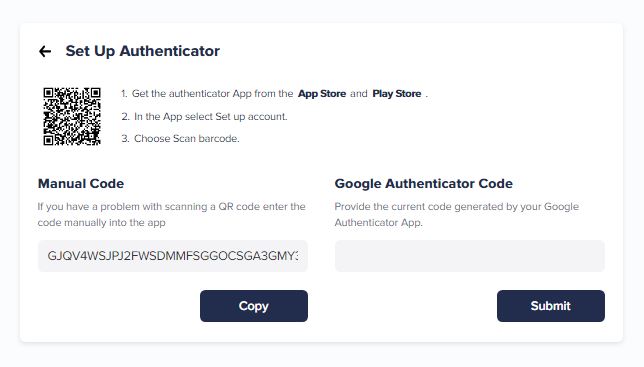 You must follow the instructions listed in that section to enable Google Autheticator. You can also disable your Google Authenticator from the Security page after you have enabled it.
When your 2FA is set up you'll see the Success message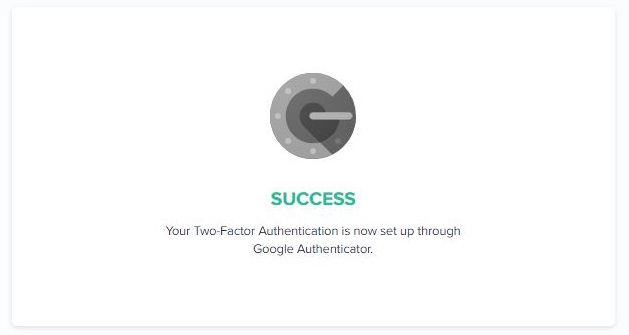 To disable, visit the Security page again and click "Disable"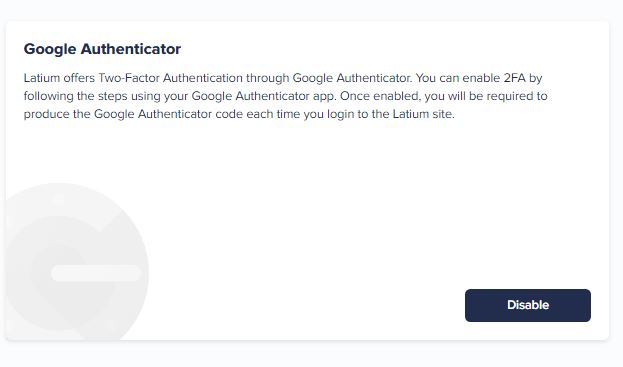 Once you click Disable you will be prompted to enter in the Google Authenticator Code from your Google Authenticator App.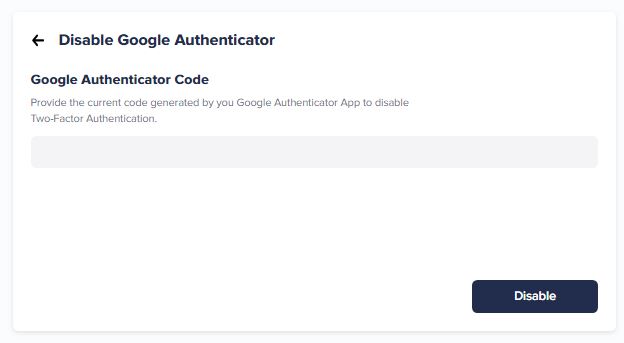 After you enter the code, click Disable. You will see a Success message and your Google Authenticator will have been disabled.