The Latium Platform provides all Freelancers the ability to add their skills and skill levels to their profile. Adding these skills will make it easier for Employers to find you if you possess the specific skills they require for a particular project.
To add skills visit your Profile on the Latium platform and select the Add Skill option under your Biography
Once you click the Add Skill option you will see the box open up to display an Add Skill box and an Experience Level box. Start by inputting your Skill in the Add Skill box. You will see an autofill options from a dropdown. If your skill is not available, please select the Suggest option to suggest the skill to the Latium Team to be added.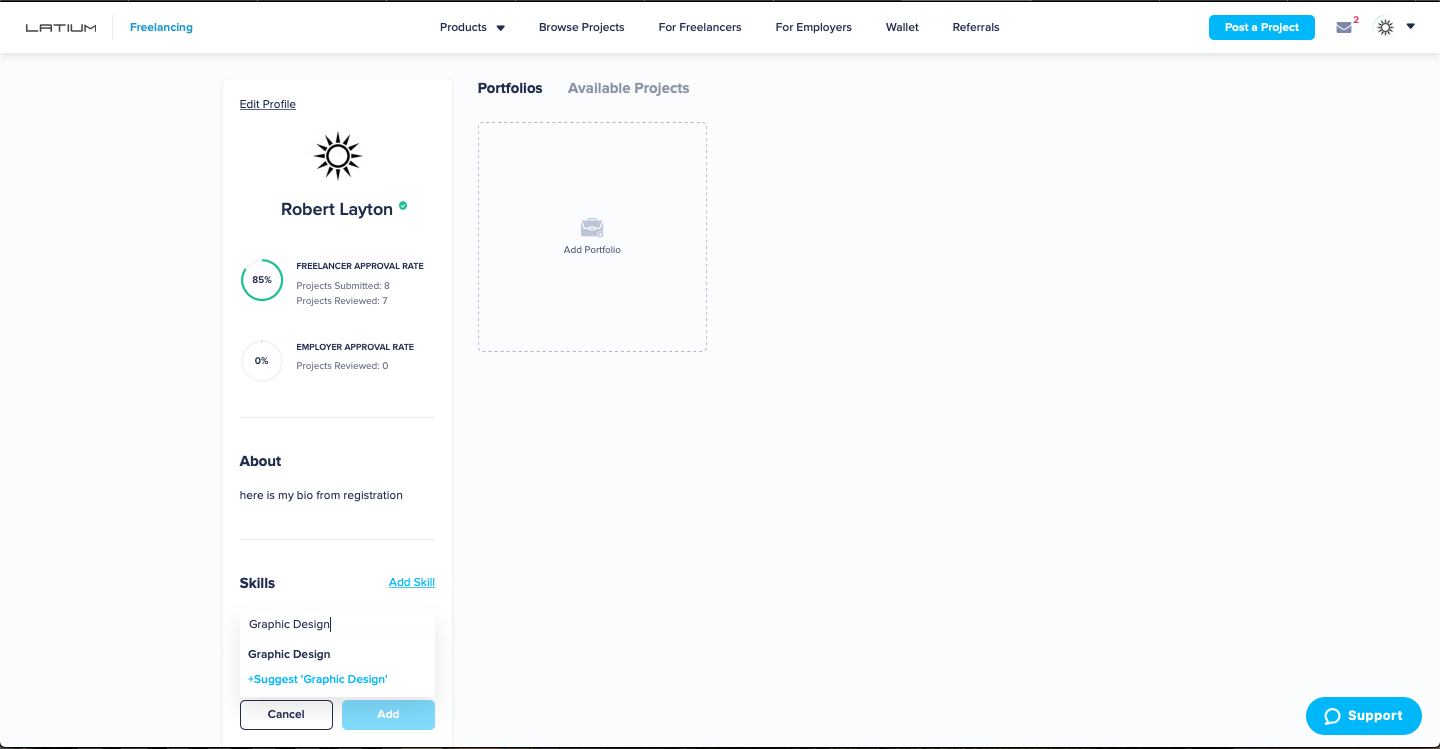 Once you have added your skill you will then need to select an Experience Level. The options for this section are Beginner, Intermediate, and Expert. Select the option that best reflects your experience level at that skill, then hit Add.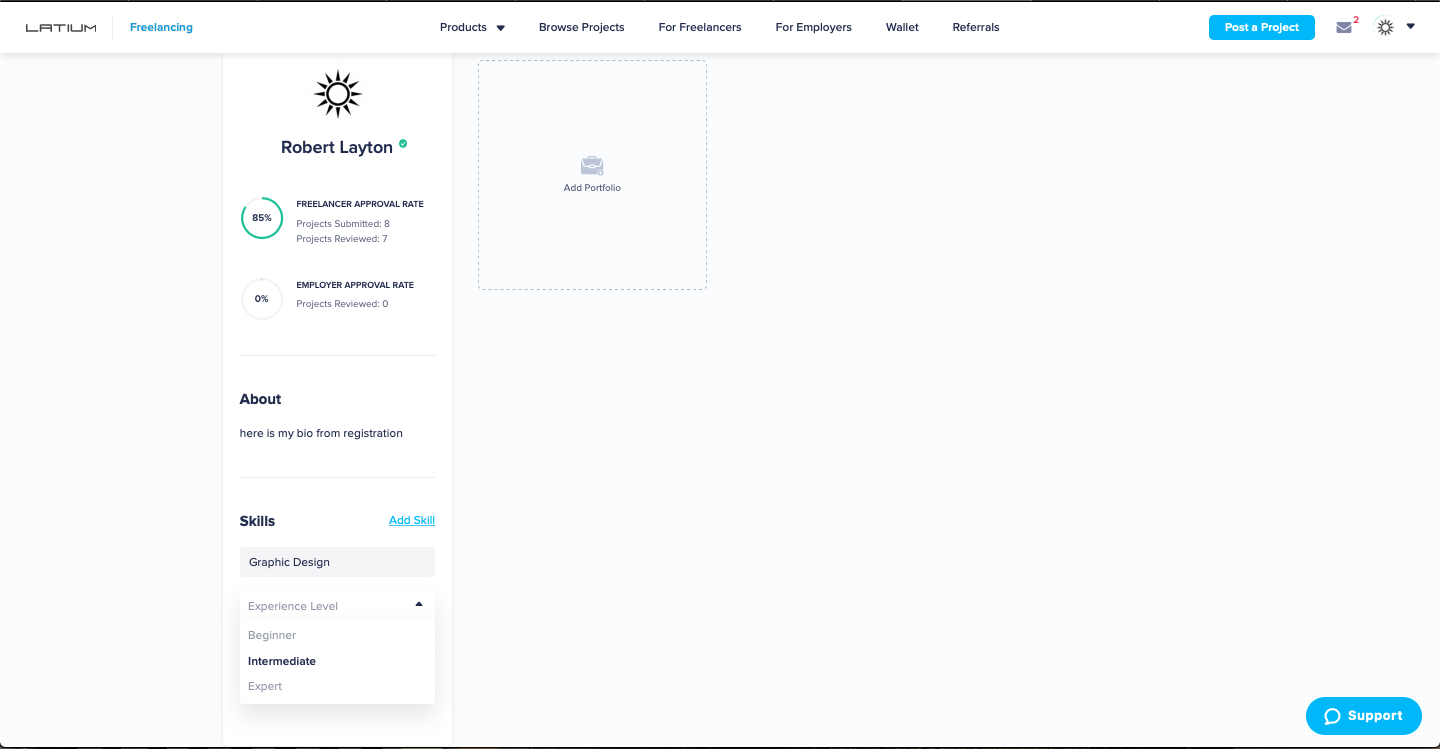 Once the skills are added they will be displayed in your profile. These will help prospective employers find you to complete the projects they are hiring for. You can always add, remove, or edit skills.