Determining a budget for your project can be difficult, especially when you are not sure what the going rate can be for someone to complete a project similar to yours. Luckily, Latium has built-in options to assist you in finding out how much you should spend.
When you are creating a project, the options available to you change depending on what you select. For an example, we will be showing how you can determine a budget for hiring multiple freelancers instantly.
First you can select the Hire Multiple Freelancers Option, then select the Hire Instantly Option.
After selecting these options you will see some of the categories which have pre-filled options in the dropdown for you to select: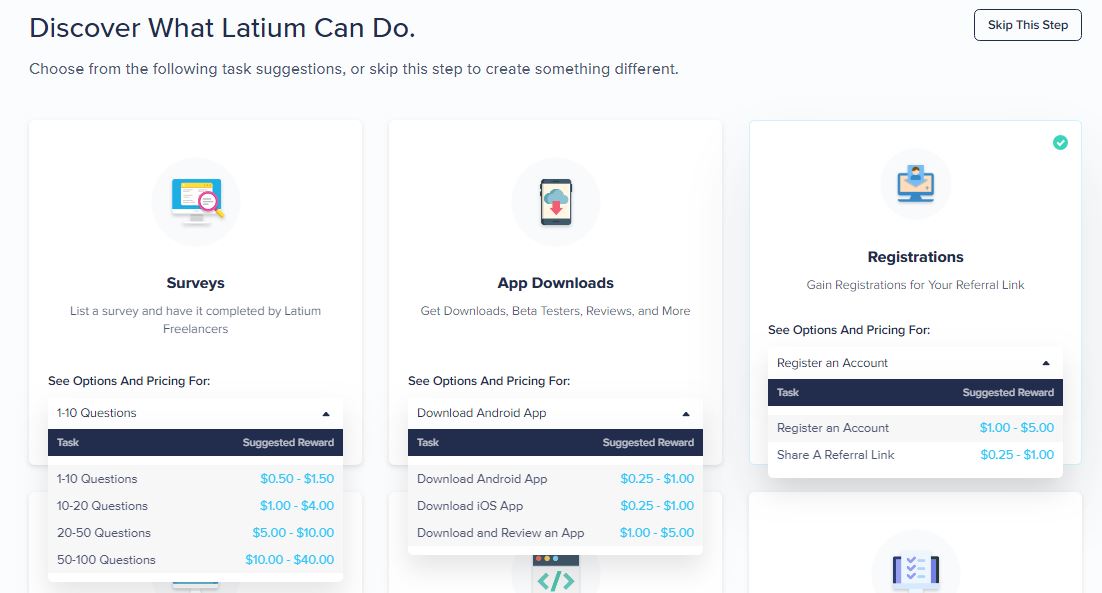 After you enter in the information for your project you will get to the Budget & Settings page where you will be able to determine how much you would like to pay your Freelancers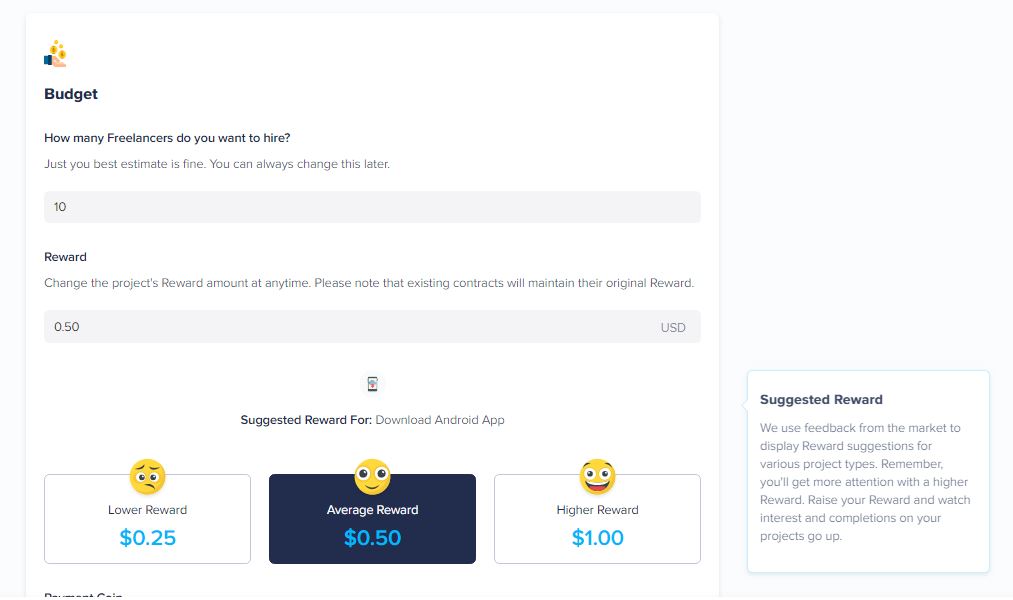 The next option is to determine the payment coin, maximum spend, and see the total for how much you will spend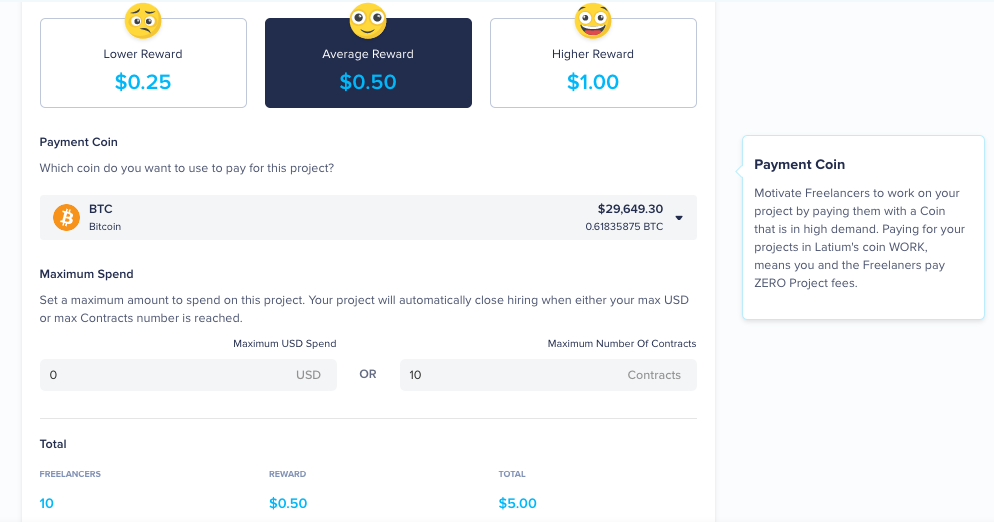 There is one difference between Instant Hire projects and Bid Type projects. With Bid type projects you have the ability to set an estimated budget, which is a range you are willing to pay for a Freelancer to complete your project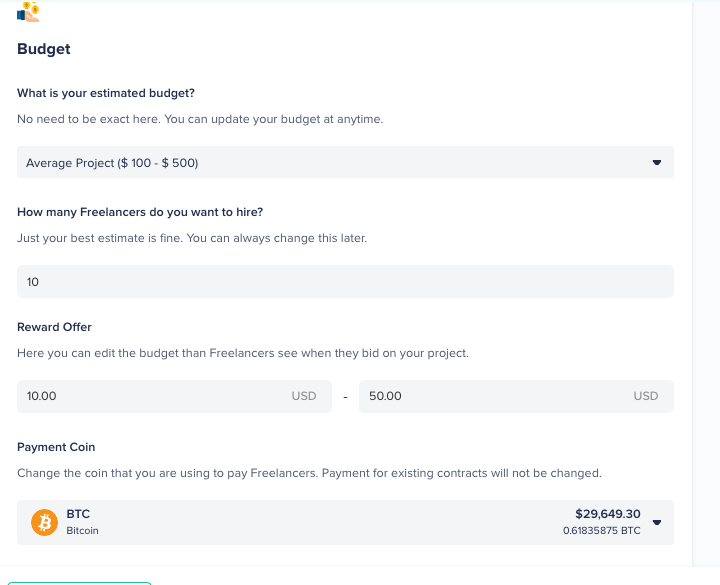 All of these options provide a way for you to easily determine and set a budget for your project. If you have further questions please reach out to Latium Support