To submit a Bid for a project simply visit the Latium Freelancing Product and find a project that you wish to work on. Once you find a product, click on it to enter the Project Page.
Once in the Project Page you will see the section titled "Place a Bid"
Next, enter in the amount in USD you wish to be rewarded once you complete the project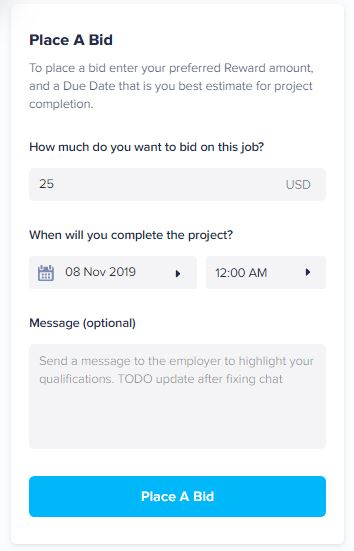 Then, select the date you estimate you will complete the project by and finally you can add a message to send to the Employer to make yourself stand out.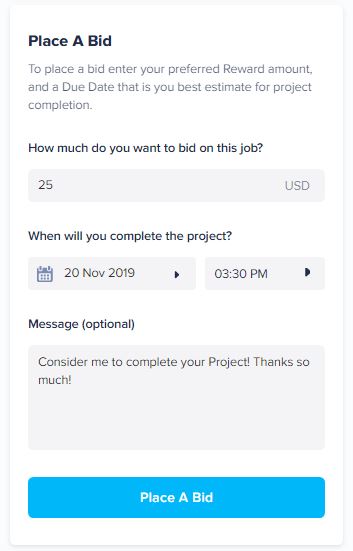 Finally, click "Place A Bid" to submit your bid for the project. You can keep up with your Bid status by visiting the For Freelancers page. If you have any questions please reach out to Latium Support