hen you first create an account on the Latium Platform you will be asked whether you want to hire or work
By selecting the I Want to Work option you will be prompted through a series of onboarding questions to add your avatar, skills and experience levels, biography, and hourly work rates. After you complete those options you will be prompted to add a portfolio
The first step you see is to add a cover image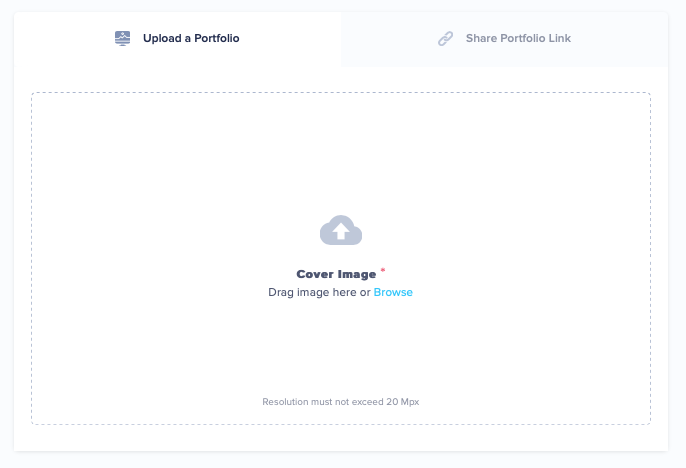 This is the first image prospective employers will see when they visit your profile so make sure to add a great one!
Next you will be prompted to add a title, skills associated with that portfolio, and a description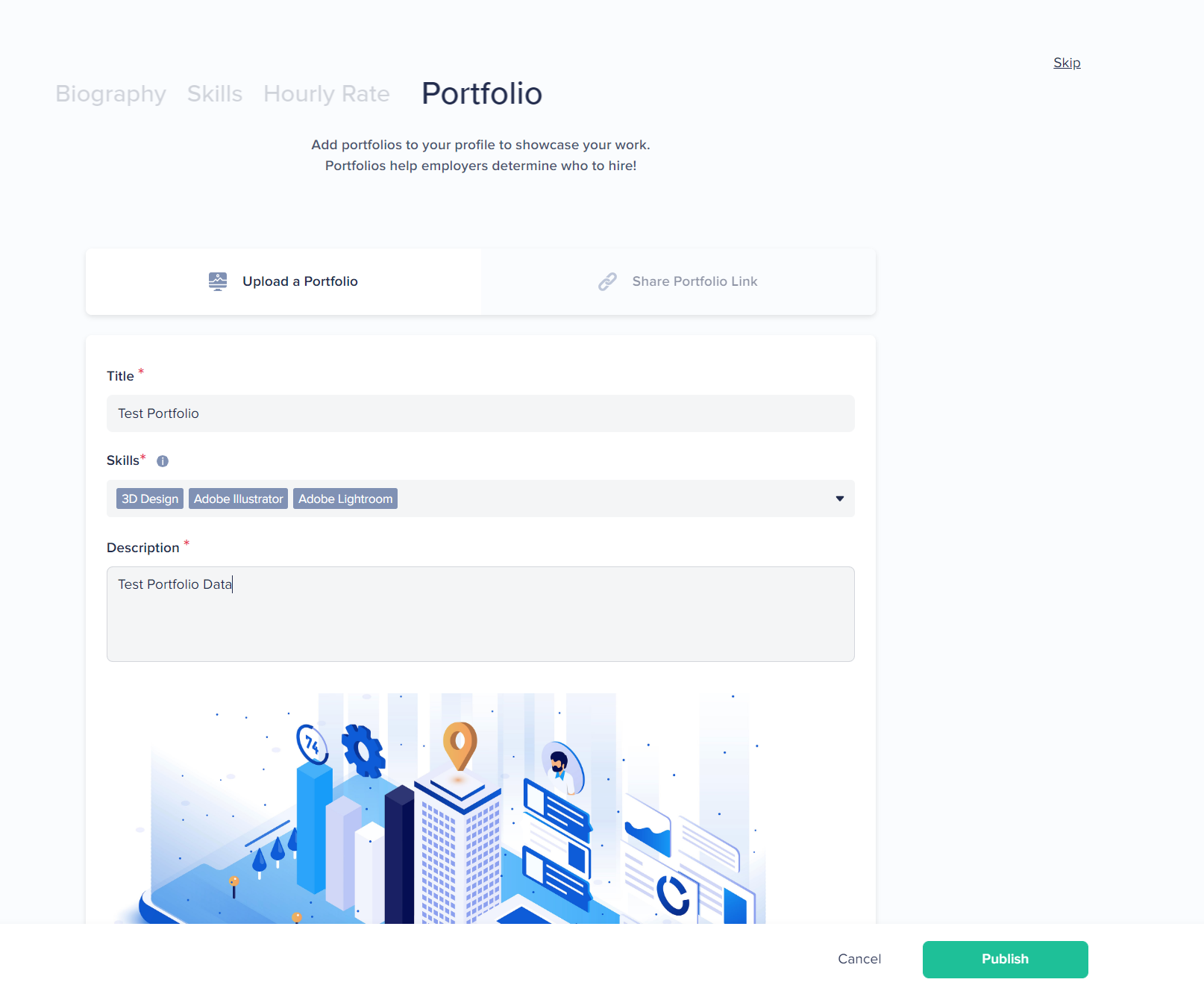 You must also add at least one example in the following format
Image: An image example of your work
Video: A video example of your work
Link: A direct link to your portfolio of work

Finally, after publishing your portfolio you will be presented with your completed portfolio template/preview similar to what is shown below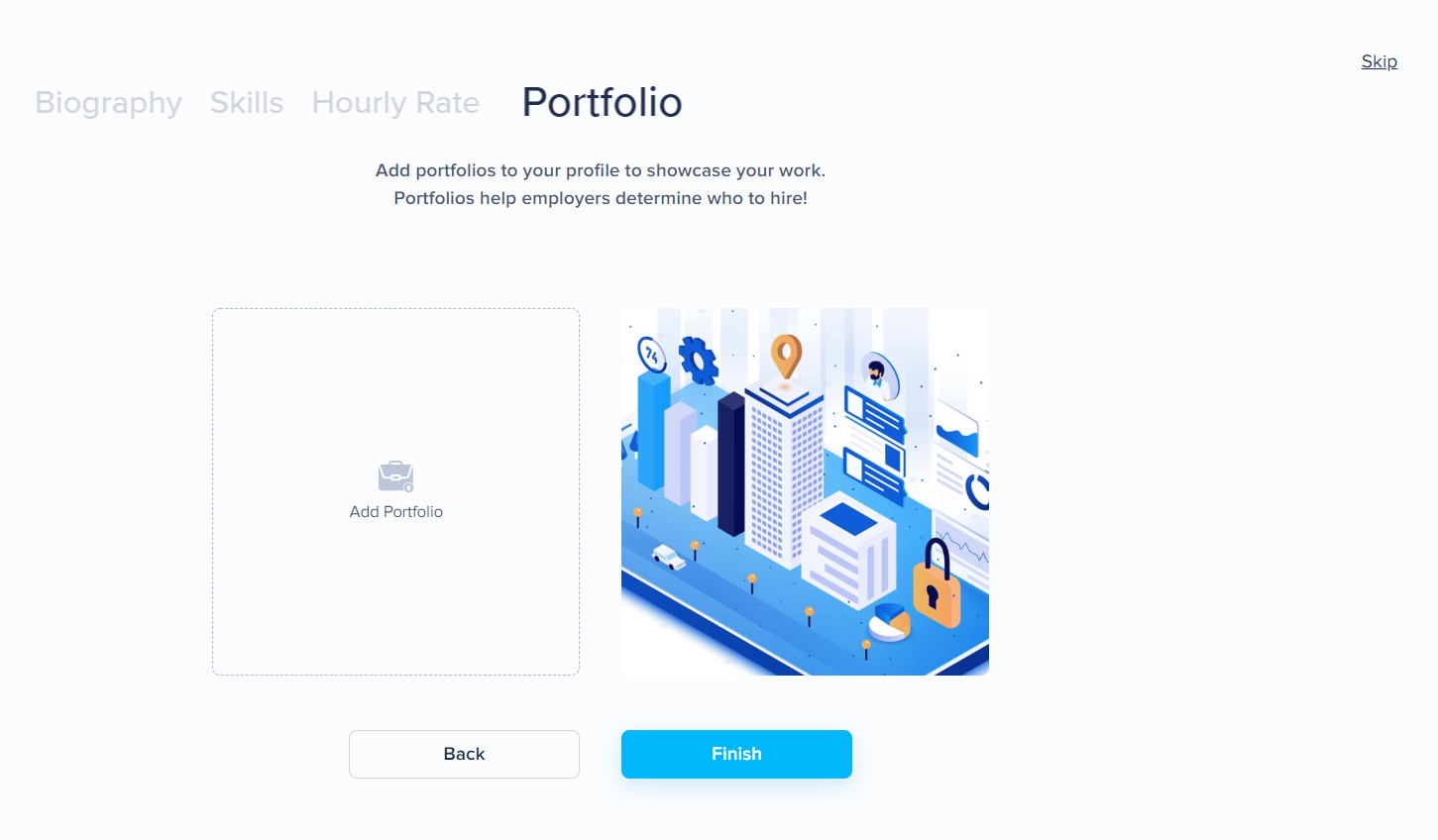 Select "Finish" to complete your on-boarding information and apply it directly to your Latium Freelancing Platform profile.
The process to add your Portfolio directly from your profile is slightly different. First you visit your Latium Profile and you will see the option "Add Portfolio". Click that and follow the same instructions listed above.