To edit your profile please visit the menu and select the Settings option. You can also select My Profile.
Once you get to the Settings page you will see the options to edit your profile information, change your password and change your email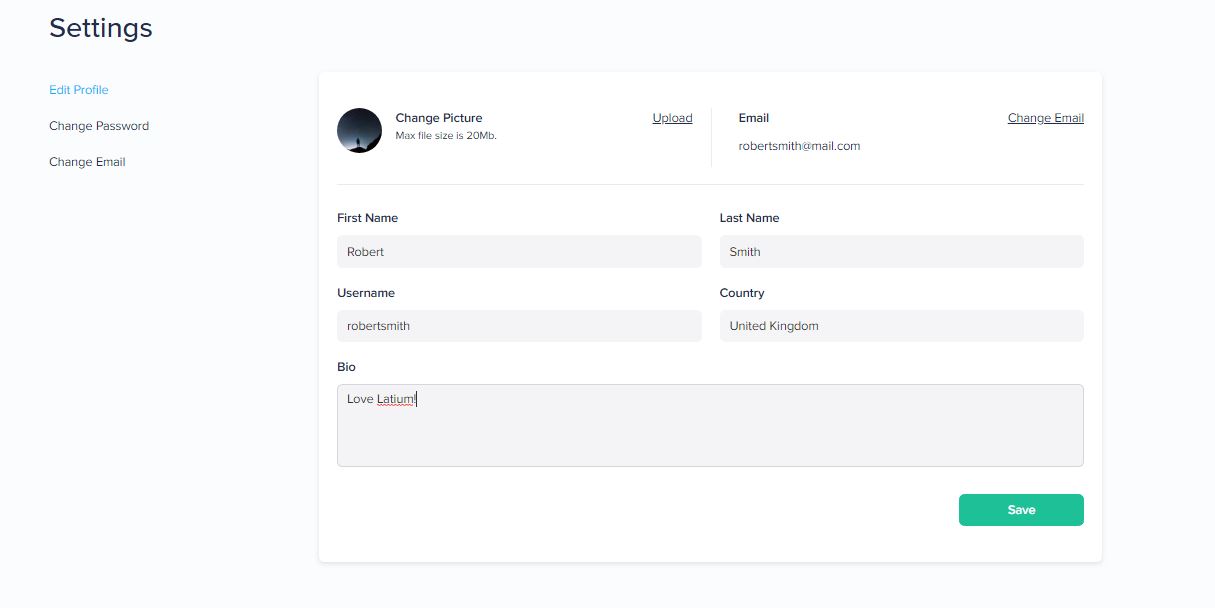 After you make the profile changes simply select the Save option and your profile will update.